Law is a very broad concept, and studying this direction will open up great opportunities for development. A lawyer is a person scientifically or professionally involved in law and who knows the provisions that he can effectively apply in practice. However, the list of experts providing legal services is long. The most popular professions include: legal counsel, judge, prosecutor, bailiff, and also a notary.

Notary
This is a person called upon to draw up documents that contain the will of the parties. Both a natural person and a company can become a party. Such documents may concern the division of property, inheritance, donations, establishing your own business – so-called joint-stock company. If we want to change the owner of the property or write a will, we also go to a notary. Each such document must be registered by a notary in a special book. When preparing documents, a notary must remember that everything is legal, which is why it is necessary to know this topic.
In addition, a notary public in his office where he provides legal services may also store securities, checks or bills of exchange. However, he is then fully responsible for them.
In Poland, notaries are appointed and dismissed by the minister of justice after consulting the competent chamber of notaries.
As in any legal profession, it is very important here to be able to establish good contact with the client. In order to be able to provide his legal services, a notary must be honest, free from stereotypes, but also, most importantly, discreet. A notary, just like any lawyer, includes professional secrecy. And non-compliance may result in disciplinary liability.
Judge
In terms of professional prestige, judges are by far the highest in the hierarchy of legal professions. They enjoy great authority because they play a very important and responsible role in society. Judges are protected by immunity as it is a profession of public trust. The fate of the accused in a given trial depends on their decisions and findings. To become a judge, you need to complete legal studies, as in the rest of the cases, and then complete a general and judge apprenticeship. Everything ends with a judge's exam. A judge's earnings increase with professional experience.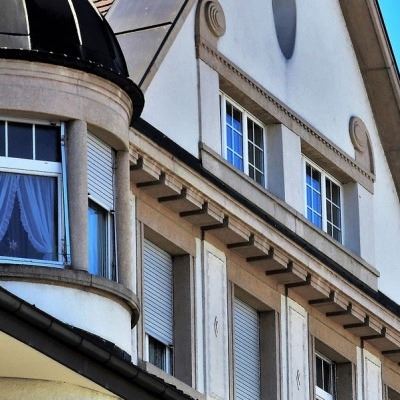 Public prosecutor
The task of the prosecutor is to detect the perpetrator of a crime, and then prove his guilt in court and show specific evidence that proves the above-mentioned guilt of the accused. The prosecutor's task list is long. When a crime is suspected, the prosecutor orders the police or initiates an investigation himself. Whenever there is such a need, the prosecutor visits the crime scene, analyzes the evidence and interrogates witnesses and suspects of the crime, and participates in local inspections with the participation of suspects. If the investigation has been commissioned to other authorities, the prosecutor's task is to monitor its progress. His legal services are enforced by the highest court, the client cannot choose the prosecutor himself.
In this work, patience, accuracy and logical reasoning are essential, because without this it is often impossible to detect the perpetrator.
In addition, it must be characterized by: precision, steadfastness, self-confidence and assertiveness. This work also requires mental resilience and courage, as the prosecutor may often become the target of aggression by the defendants who are dissatisfied with the verdicts.
Lawyer
The advocate prepares opinions and legal documents, provides legal services and provides advice in accordance with the scope of his legal specialization. He also acts as a court defense attorney, appearing on behalf of the accused in court. To become an attorney, you must first graduate from law studies and then complete the so-called attorney apprenticeship. The main compulsory professional activity of an attorney is to provide legal assistance to their clients. He also acts on their behalf before the court. Both during the performance of his duties and outside of them, he must behave in accordance with the lawyer's ethics – due to the dignity of his office.
Legal Counsel
The duties of a legal adviser are very similar to the competences of the aforementioned lawyer. He acts on behalf of his clients and provides legal advice. Its clients are most often economic entities and organizational units. Increasingly, however, now also natural persons. However, a legal advisor cannot, when offering his legal services, act as a defense attorney in court proceedings. A legal advisor may be a person who has completed legal studies, completed the legal advisor apprenticeship and passed the final exam for a legal advisor. A solicitor's salary starts at three thousand zlotys upwards, and depends of course on many issues: the size of the office, skills, experience, and so on.